SKU:X2-ND10-52MM
Regular price
$ 99.99 USD
Regular price
Sale price
$ 99.99 USD
Unit price
per
Sale
Sold out
High-quality ND filters have long been defined by their ability to control color cast, and the X2 ND is no exception. With the X2 ND we didn't want to manufacture just another ND filter. We believe that a critically sharp and color neutral performance is essential for professional real-world results.
The X2 ND features critically sharp H-K9L optical glass made in Japan, and incorporates our state-of-the-art and uniformly applied MRC8 to eliminate unwanted glare and ghosting which easily get's compounded at long exposures. And our MRC8 is structurally harder than the glass itself, providing a protective scratch-resistant layer, shielding the glass from the elements of frequent fieldwork.
How does poor quality MRC adversely affect image quality?
Poorly coated ND filters commonly exhibit visible flaring, ghosting, low-contrast and an reduction of sharpness, and increase exponentially with a longer exposure. This also has the unfortunate effect of lowering the optical performance of the lens to the optical performance of the uncoated filter.
Design & Craftsmanship.
The moment you pick up X2 ND you'll immediately feel the craftsmanship and quality. We precisely machine each X2 traction frame from environmentally friendly aluminum, and with its matte black finish reflections are absorbed rather than reflected into the lens barrel.
The X2 features a 3.5mm ultra-slim double-threaded traction frame to eliminate vignetting on wide-angle full-frame setups.
Why 3.5mm? In our lab tests 4.3mm was the frame width at which point vignetting becomes noticeable on 16mm wide-angle setups on full-frame setups. Any less than 3.0mm and lens caps don't have enough surface area to grab onto. At 3.7mm vignetting is entirely eliminated.
Fully equipped for the great outdoors.
In addition to state-of-the-art MRC8, our optical engineers developed new nano coating layer technology, called nanotec®, from the ground up to repel dirt, water and other elements by beading rather than absorbing and smearing. Set in our completely weather-sealed X2 traction frame the X2 ND was built to withstand the harshest of environmental conditions, guaranteed to be free from craftsmanship defects for 25 years.
Double-threaded & Laser Engraved.
We laser engrave lettering into the X2 ND traction frame to ensure that the lettering won't ever fade or come off after consistent use. We also engrave each and every X2 traction frame with a unique serial number.
When you activate your 25 Year Ironclad Guarantee online we associate your X2 serial number to you, so any future discussions on this unique filter are tracked, issues recorded and all that stuff which goes into future product design.
Share
View full details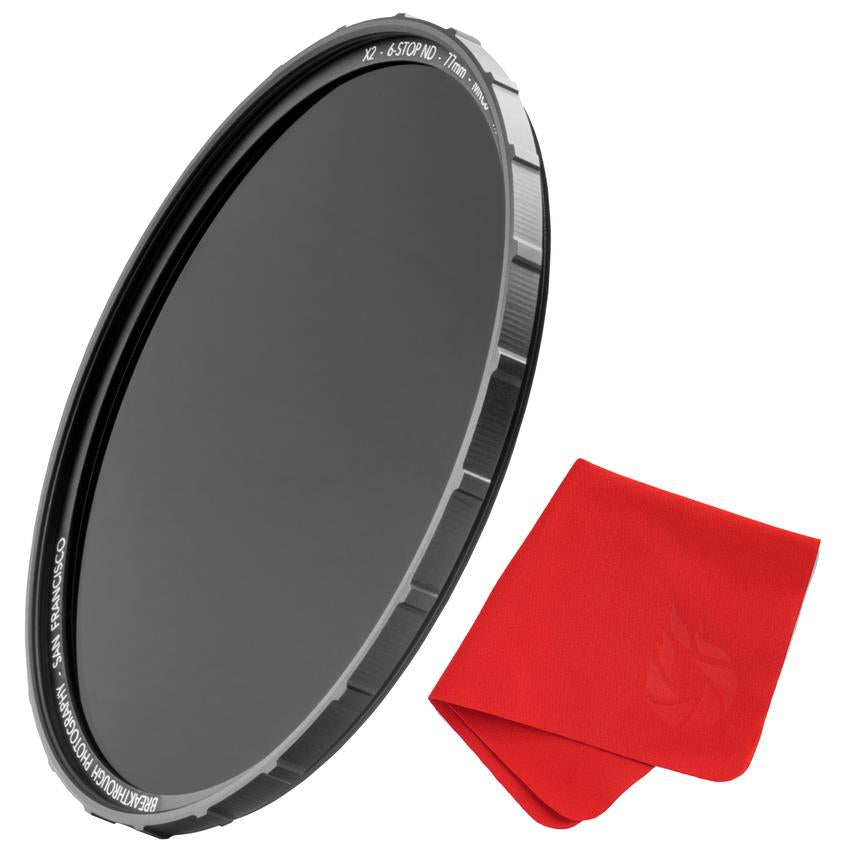 Acima Financing
Cant pay all at once? Finance your purchase through Acima and pay over 90 days interest free.
Sign Up Now